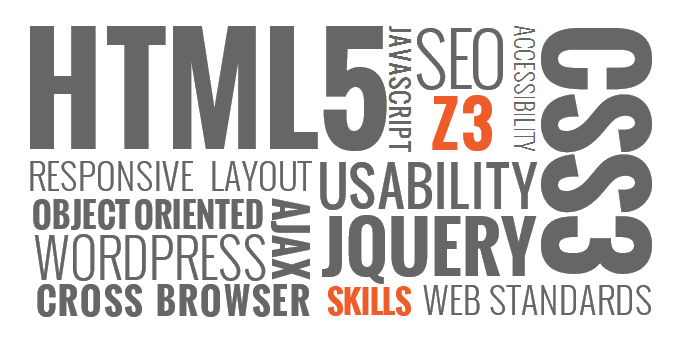 Web designing is not only a fun thing to do but it can also be a lucrative business. Today the internet has become a giant market where millions of users from all over the world are searching for products and services everyday. That's why big and small businesses must have a website in order to survive the competition, and sometimes the decision to go online for a business in today's world could be a determining factor whether they can still do business or not.
However, not everyone has the skills needed to design and build a website. These businesses usually hire a web design company to build their websites. That's why web designing skills can be a great asset these days because the demand keeps increasing.
If you think web designing is the right career for you, then besides having the sense of art, you also need to work on getting the appropriate skills to do the job by taking the right education. It's easy to find web designing courses that offer certificates of full degrees. However, with so many options available out there it could be difficult for you to decide where to go in order to get the right web designing education.
So before you sign up to a web designing program, you need to understand the basic knowledge about what it takes to become a web designer. Therefore you will know what to look for when you're trying to find a good web designing program to help you become a web designer.
Web Designing Skill Set
There is a pretty large set of skills needed to become a good web designer, whether the kind of skills you can get from a web design program or outside of the classroom. But there are some basic skills that all web designers should have.
HTML
HTML (HyperText Markup Language) code is something that all web designers should know about. HTML is a vital element that helps you create just about all building blocks in a website. Every website will have HTML at their core no matter what the website looks like. Even though most web designers today are using HTML based web editing programs such as Dreamweaver or FrontPage, understanding how HTML works is still very important so you will know what really happens when the website loads. Understanding this markup language is enough to get you started as a web designer at entry level positions. However, to be able to step up the ladder you will need to learn more markup languages such as CSS (Cascading Style Sheets), XML (eXtended Markup Language), also some scripting languages like ActiveX and JavaScript.
Web Layout Design Principles
This is an important skill that not only can be learned in the classroom. You can browse the internet and see for yourself some websites that are quite popular and successful, so you can learn about what they do with the layout that attracts so many visitors. A website that flows well, easy to use and able to provide the kind of information that the visitors are trying to find will attract web traffic, so there will be potential business coming in, that's why the knowledge of proper web layout design principles are very important in this matter. These principles are a combination of art and science, and different web designer might believe in different principles but the goals remain the same, which is to build a website that flows well, could be easily understood, and visually attractive so it can attract visitors and make them stay in the website.
Computer Skills
It's obvious that you will be working with a computer when you're designing a website, so it's vital for you to understand the basics of computer operation. Such technical skills will enable you to properly modify and setup a website. The ability to understand the FTP (File Transfer Protocol) clients is also crucial for a web designer, because you will need it very often to upload site changes or add pages to the site. Another computer skill you will need is the ability to use text editor software so you can modify contents manually. There are a lot of online text editor programs available and there are also text editor software that you can install in your computer. Mostly these programs are very easy to use. But you can't stop there, computer skills are one of the most basic and most important if you want to be a good web designer. The more computer savvy you are the better web designer you will become.
Other than those basic skills, you also need to work on some other skills depending on the specific path of your career. For example if you choose to focus more on the graphic aspect of the web design, then you should learn more about vector and raster graphics. There are various more skills you can learn in order to support your web designing career, the key is to keep trying to improve yourself, stay focus, and find the right education.
Getting The Right Web Design Program
As already stated above, there are so many web design programs available today. These programs are provided by many educational institutions from small to large public and private schools. There are several questions that you can ask yourself when you're searching for web design courses in order to help you find the right one:
Do you feel more comfortable to learn at a traditional school or online school?
Do you have enough time to take a full time program or you can only take a part-time program?
Do you prefer a certificate program or degree program? What are the differences between the two?
How quick is the program and what kind of skills you can get from it?
Are you able to change your schedule or to move to a new location in order to take the program?
Do you more interested in the technical end of a website or you're interested more on the graphic aspects?
How can the program you choose help you to support the specific path of career you choose?
The answers of these questions will help you greatly in determining which web designing course will be most suitable for you.