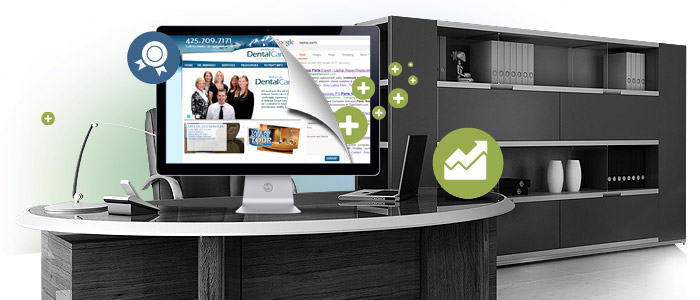 The process of creating a website can be quite exhausting and laborious. So unless you have sufficient web designing and web building skills also have a lot of free time to use, then it's best if you just let a professional web designer to do it for you. Even though it means that you need to make some extra expenses, but with the right web designer it's all worth it.
Now before you start searching for a web design company, you need to be clear about the goals you want for your website. This is a very important thing as the first step in creating a website to help you go to the right direction.
There are several questions you can ask yourself in order to help you set the website goals, these questions are:
Why do you need the website?
Will you use the website to sell something?
If you will use the website to sell products, do you have a product catalog?
If you have a product catalog, will it stay the same for a long time or it will change on a regular basis?
What kind of payment system do you accept?
What is the niche?
Do you have a brand?
What is your target market?
What kind of competitors that you have to deal with?
How soon do you want the website to be ready?
Do you have other websites that you created for the same objectives?
What if you don't create this website? How it will affect your business?
Think about the answers carefully and if necessary write them down. One of the reasons why these questions are necessary is because these are the questions that will most likely be asked by web designing companies before they start working on your website. But most importantly, the answers to these questions will help you choose the most ideal web design company you should hire to create your website. By understanding exactly the goals of the website you would then be able to see if the web design company can help you achieve them and whether they have enough experience working on websites having similar goals with the one you're about to build.
Set Your Budget
Depends on your master plan, a website can cost you from Rs.3000 up to Rs.1,00,000+. Before you start negotiating with the web design company, it's best to set a limit. It's also better if you don't let the web design company knows your maximum spending limit, because you might end up spending more than you actually need to. Get the pricing based on your needs, that way you will have a website that can provide all your business needs with a price that could be much less than your budget. If you build it based on your budget, you might get a bunch of unnecessary features that probably will make your website looks more fancy but will make you spend way more than you have to.
Choosing a Web Designing Company
When the budget is set, it's time for you to look for a web designing company to carry out the project. There are so many options for you out there, the internet has become a giant market and web designing has become one of the most lucrative industries today, That's why a lot of people jumped into the business, which is good because it makes us easy to find a web a designer, but too many options could also be confusing.
That's why you have to understand what to look for in a web designing company. Whatever you do, don't rush to a decision. Take your time and look at your options more closely so you can compare them and finally make a good decision.
Web Designer and Web Builder
Creating a website is like building a new home. Before you begin the construction, you will need a good architect that can translate your needs into a beautiful design for your home. After the blueprint from the architect is ready, then the construction company can start doing its job building your house based on the blueprint. The same goes with creating a website. A web designer is like an architect who creates a blueprint for the website, so this is basically a highly creative process. While web building is a technical process just like a construction company that built your house.
A lot of web designing companies only provide web designs, so you will need to hire a web builder to create the website based on that design. It would be great if you can find a web design company that also offers a web building service, that way you can get a good deal and spend less. But be cautious, because there are a lot of companies that are basically web builder companies who also claim that they are also web designers. Most web builders can definitely design a highly functional website, but it may not be too attractive for visitors if they don't really understand the web designing principals which is highly based on creativity.
Experience and Portfolio
That's why two of the most important things to consider when choosing a web designing company are their experience and portfolio. Find out how long have they been in the business and how many times they have created websites that are similar to yours. Relevant experience is very important in this matter.
You should also choose a web designing company that has a solid portfolio of websites they have previously created. This way you can see for yourself the results of their work and whether those results can satisfy your needs. A well established company will also give you a list of their previous clients that you can contact. This would be very helpful as you can ask for a review from the people who actually have used the service of the company.
Price Comparison
Finally, do a price comparison. A great web design doesn't have to be very expensive, so doing a price comparison will help you get a great web design with reasonable price.
There are basically three kinds of pricing system being used by most web designing companies; hourly, fixed price, and component pricing. But whatever system they use, you can always ask for total price estimation so you can make price comparison and choose the one that can offer you the best deal.